Dental Bridges

in Jefferson City, MO
When patients have an incomplete smile due to severely damaged or missing teeth, the quality of speaking, chewing, or smiling is likely different than before. However, patients can rebuild their smiles and oral function with our custom dental bridges! Dental bridges fill the space where one or several teeth are missing. To learn more about our quality dental bridges or to schedule an appointment, please contact our office.
Contact Us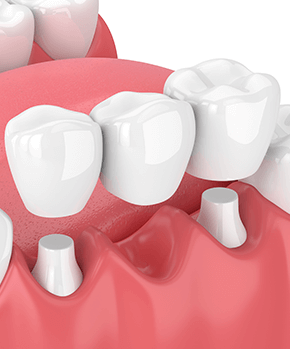 What does the dental bridge procedure involve?
A dental bridge is a common restorative dentistry treatment used to fill and replace the space where one or more teeth are missing. There are several types of dental bridges available. In most cases, teeth are prepared, impressions are made, and a temporary bridge is created to protect exposed teeth and gums. Shortly after, a permanent bridge is placed. The process for each dental bridge is similar, besides the implant-supported bridge process, which involves dental implants placed into the jaw to better support the bridge.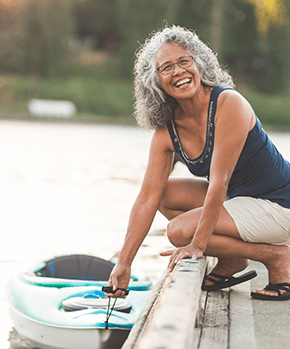 What are the benefits of dental bridges?
A missing tooth not only interferes with the appearance of your smile, but it also interferes with your function. When you lose a tooth, the nearby teeth are at risk of shifting. Shifting can affect your bite and place stress on parts of the mouth. When you replace missing teeth with a dental bridge, you're restoring the ability to chew and speak correctly, maintaining the shape of your face, and preventing damage to other teeth while keeping a natural-looking smile!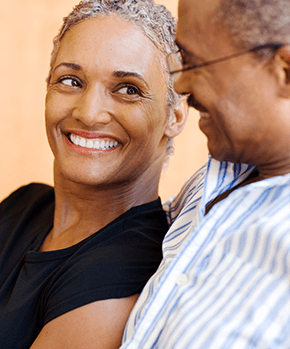 How much do dental bridges cost?
Our custom dental bridges are a great solution for patients who need to restore multiple teeth in a row. At Southwest Dental Care, we provide flexible payment options and accept many insurance plans to help patients receive the quality dental care they need. To learn more about our affordable dental bridges or financing options, visit our financial page or give our friendly team a call.
Contact Us