Porcelain Veneers

in Jefferson City, MO
Veneers are thin, tooth-colored shells that are placed over the front of teeth to enhance their appearance. Each veneer is modified to provide the patient with a straight, white smile that looks beautiful yet natural. Veneers can be used to restore the appearance of one or more front teeth, or they can be placed on all of the teeth that show when a patient smiles to provide them with a complete smile makeover. To learn more or get started on your veneers journey, please contact our office!
Contact Us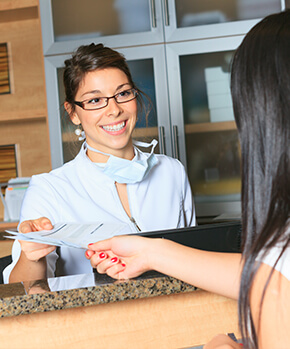 What is the process for receiving porcelain veneers?
The first step involves scheduling a consultation with our team so we can get a better understanding of your unique smile goals and how they can be achieved. Once we have a good grasp on what you want, an appointment will be scheduled to prep your teeth, take impressions, and place temporary veneers. It usually takes a few weeks for porcelain veneers to be created. Once they arrive at our office, we will remove the temporary veneers, place the permanent ones, and make any final adjustments to ensure that they feel and look amazing.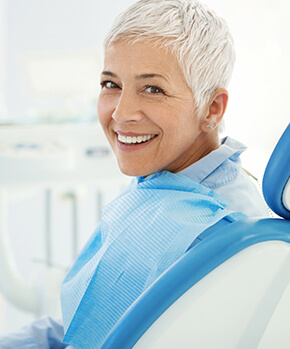 Are porcelain veneers permanent?
To place permanent veneers over teeth and ensure that they do not look or feel bulky or unnatural, a small amount of tooth enamel must be removed from the front of every tooth that is receiving a veneer. Enamel is the hard outer layer of a tooth that protects it from decay, so once it has been altered, a veneer or other restoration must cover and protect the tooth from that point forward. At Southwest Dental Care, we work hard to ensure that our patients love how their veneers look so that they won't want their veneers to be removed!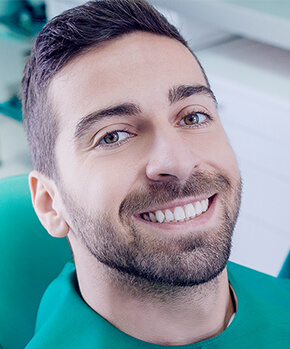 Are veneers expensive?
Porcelain veneers are a greater financial investment than other cosmetic dental services like professional teeth whitening. However, they also provide patients with perfect-looking smiles for many years before they need to be modified or replaced, making them well worth it for patients who want a consistently beautiful smile. If you are interested in receiving veneers and want to learn more about your financing options, please visit our financial page or contact our office. We want to help you find a budget-friendly way to achieve your dream smile!
Contact Us