Oral Cancer Screening

in Jefferson City, MO
Achieving optimal oral health requires more than brushing your teeth at home. Optimal oral health is achieved through preventive dentistry measures such as routine cleanings or by completing a yearly oral cancer screening. Oral cancer screenings play a vital role in your oral and overall health. When oral cancer is caught early, there are likely more treatments available. Please get in touch with our office to schedule your oral cancer screening with our team!
Contact Us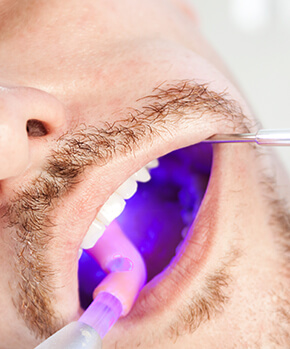 What happens during an oral cancer screening?
Visiting our office for an oral cancer screening provides Dr. Orme and our team a closer look at the state of your oral health. Dr. Orme will complete a visual and physical screening of your gums, tongue, cheeks, and throat during this time. Our skilled dentist may use a light, move your tongue, or feel your neck to discover or determine whether or not any lumps or abnormal growths are present.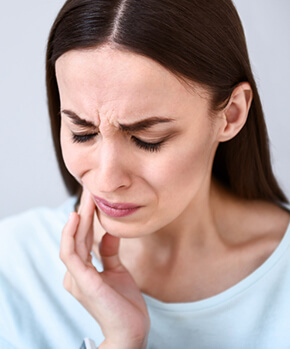 What are symptoms of oral cancer?
There are five stages of oral cancer, and each stage may or may not contain specific symptoms. More often than not, oral cancer symptoms stick around, prompting you to schedule an oral cancer screening. Signs of oral cancer include:
Persistent Mouth Pain
White, Red, or Discolored Oral Patches
Loose Teeth
Numbness of the Tongue
Lumps or Swelling of the Cheek
If you are experiencing any symptoms of oral cancer, give our office a call to schedule your oral cancer screening.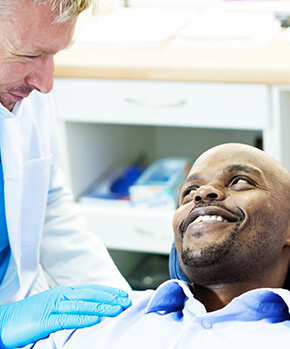 When should you get an oral cancer screening?
Typically, during your bi-annual routine dental cleanings and exams, Dr. Orme and our team check for signs of oral cancer. However, an oral cancer screening which can include oral cancer testing, should occur annually for those 18 years or older. If your lifestyle contains oral cancer risk factors like heavy alcohol consumption, tobacco use, or prolonged exposure to the sun, we may recommend scheduling more frequent screenings.
Contact Us