Professional Teeth Whitening

in Jefferson City, MO
If you wish for a brighter smile, professional teeth whitening can significantly improve the appearance of your teeth. At Southwest Dental Care, our teeth whitening dentist works one-on-one with you to transform your smile. Contact our friendly front office if you'd like to learn more about this transformative cosmetic dentistry service or to schedule your consultation!
Schedule Consultation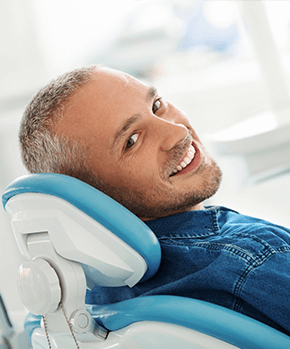 How long does it take to get your teeth whitened?
The time it takes to whiten your teeth will depend on which method you select and how severely discolored your teeth are. Dr. Orme and our team at Southwest Dental Care do our best to provide you with fast results that are also top-notch. On average, an in-office whitening procedure can take anywhere from an hour to an hour and a half, and the at-home whitening process with custom trays can take two to four weeks.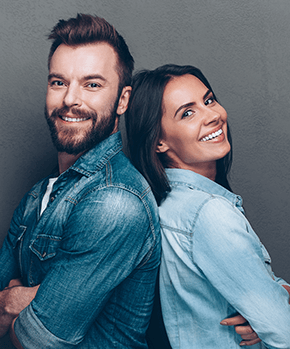 How long does teeth whitening last?
Professional teeth whitening results can last anywhere from six months to a year. The care provided to the newly white teeth will ultimately determine how long they shine. To help patients to enjoy their bright smiles longer than the average results, we recommend patients avoid beverages that have a high chance of staining teeth, use whitening toothpaste, and keep up with a dental hygiene routine to encourage a healthy and beautiful smile.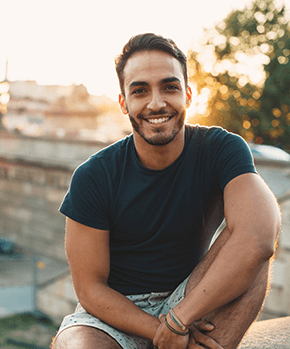 What is the difference between store-bought whitening vs. in-office whitening?
Compared to store-bought whitening kits, professional in-office whitening is effective and much safer. You can select from toothpaste, gel strips, or trays with store-bought whitening kits. However, these products tend to be less effective than the products used by our teeth whitening dentist due to the low potency and less concentration of the whitening gel. If you're considering teeth whitening, contact our office about our professional teeth whitening in Jefferson City, MO!
Contact Us