Invisalign® Clear Aligner Therapy

in Jefferson City, MO
If you wish your teeth were straighter and more symmetrical but don't want to spend years wearing metal braces, Invisalign could be a great option for you! During your Invisalign consultation, we'll assess your smile, offer an estimate for how long your treatment plan will take, and work with you to find an affordable financing option. To learn more about Invisalign or schedule your next appointment with us, please contact our friendly front office team!
Contact Us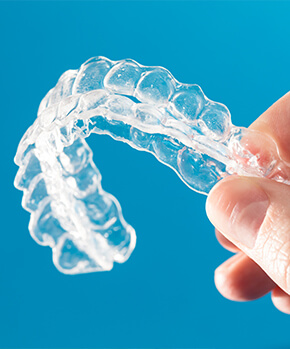 How does Invisalign work?
Once you have decided to pursue orthodontic treatment through Invisalign, digital impressions of your smile will be taken so your custom treatment plan and aligners can be created. We will have you come in for a follow-up appointment to try on your first aligner, ensure that it fits properly, and take the rest home. You will wear each aligner for 20-22 hours per day for two weeks before switching to the next aligner in the series. Periodic orthodontic visits will need to be scheduled so we can track your progress and give you your next set of aligners.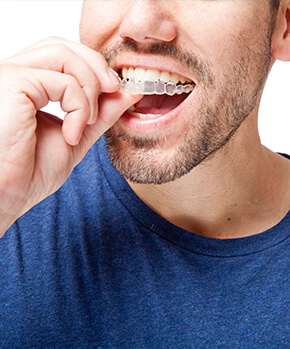 What are the benefits of Invisalign?
Invisalign offers many great benefits that metal braces and even other clear aligner brands do not offer. Some of the benefits of Invisalign include:
Virtually Unnoticeable on Teeth
Easy to Remove and Clean
Comfortable to Wear for Many Hours
No Food or Activity Restrictions
Fast and Effective Treatment Plans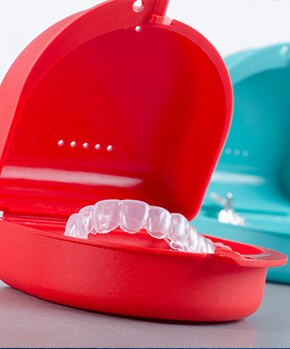 Is Invisalign expensive?
Invisalign used to be far more expensive than metal braces, but the cost of Invisalign has actually come down over the years even as the technology has become more advanced and efficient. Some insurance plans offer partial coverage for orthodontic treatment, so we always recommend checking with your provider to see what they offer. Our office also accepts payment plans through CareCredit®, which can split the upfront cost of Invisalign into monthly payments that accrue little to no interest. For more information, please contact us or visit our financial page.
Financing Invisalign