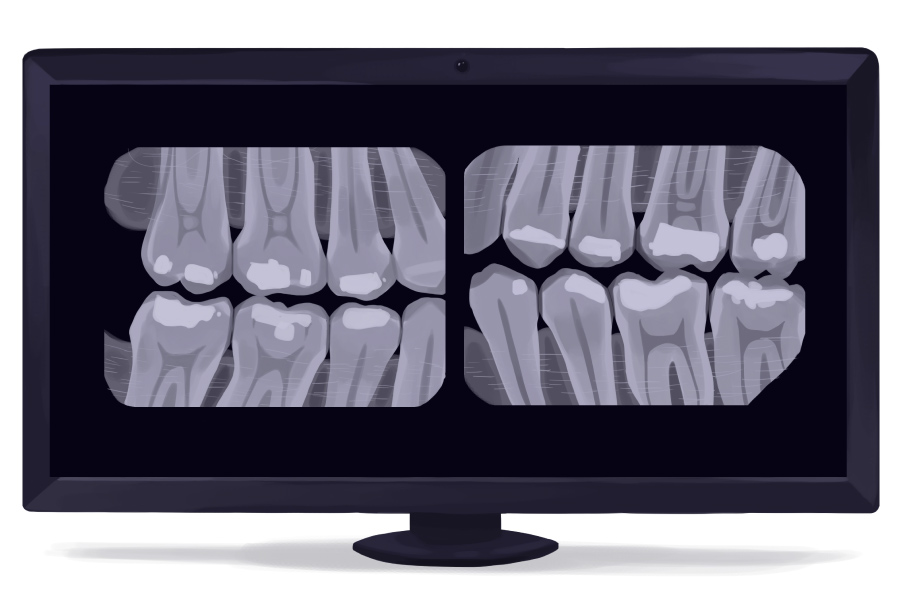 Are There Any Risks with Dental X-Rays?
May 31, 2021 3:27 pm
---
X-rays are electromagnetic waves. At the dentist, an X-ray machine passes the waves painlessly through your body and records a black-and-white image of your teeth. How often you get dental X-rays depends on things like your oral health, your age, and symptoms. They're an important tool because they reveal decay and disease we can't see with our naked eyes!
Are Dental X-Rays Safe?
Dental X-rays are safe when utilized at the dentist because you are exposed to a very low level of radiation only about once a year. But this can still be a scary thought for some patients since radiation does increase your risk of developing cancer. However, our tools and techniques are designed to limit your exposure as much as possible. Without X-rays, it can be difficult to identify and track certain dental issues, such as cavities, impacted teeth, and jawbone problems. Because these can prove dangerous if left undetected and untreated, the benefits of getting an X-ray outweigh the risks.
If you're feeling nervous about an X-ray, please communicate your concerns to our team! We'll answer any questions you have, such as how X-rays work and why an X-ray is necessary for your situation. We can also explain what we're doing to reduce your exposure. Having a protective shield or bib over your body is a common technique. X-rays are still considered safe for pregnant women but if you are pregnant or believe you might be pregnant, please let us know.
Consult with Our Team!
We use dental X-rays to diagnose oral health problems, prepare personalized treatment plans, and more! Because they involve radiation, X-rays are not completely risk-free, but the benefits outweigh those risks. You can be sure our team only uses X-rays when necessary. Please contact Southwest Dental Care if you have any concerns or additional questions, or if you want to schedule an appointment!
Image from Authority Dental under CC 2.0
---
Categorised in: Dental Technology