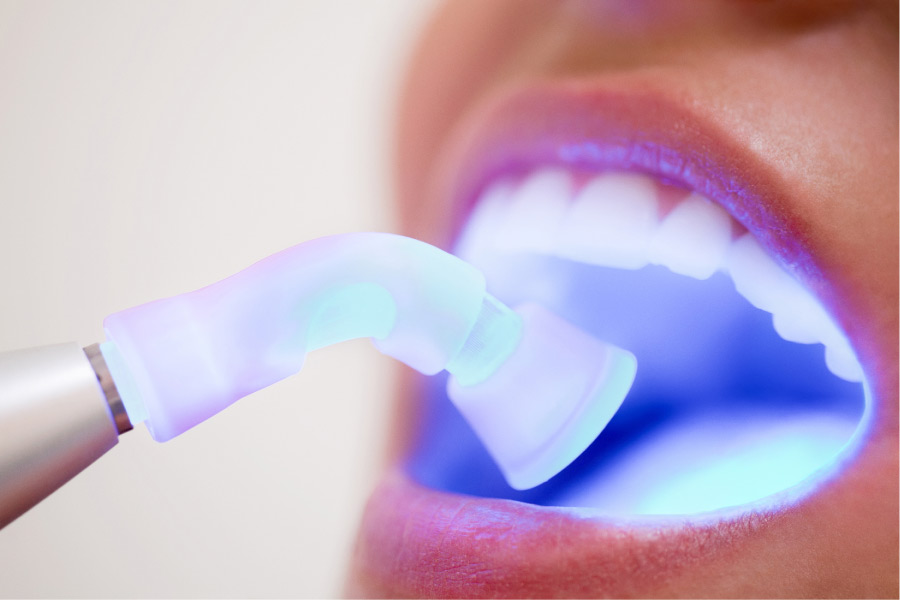 How Is Laser Dentistry Good for Your Smile?
May 19, 2022 7:11 pm
---
If you don't frequent the dental office often, besides for your routine cleaning and exam, you may not be up to date with the latest dental technology.
Dr. Orme and our team are always looking for new and improved ways to provide you and other patients with the best dental care possible to help you achieve a long-lasting smile. One of these new ways involves lasers for dental treatments!
Laser Dentistry
Though laser dentistry has been safe for public usage since 1990, recent advancements have modernized the process, making laser dentistry enhanced to handle more issues than before.
As in the name, laser dentistry uses a laser during dental treatments. Since a laser eliminates more heat than traditional practices and pressure or vibrations, your dental experience may not require anesthesia, and treatments are likely to be more precise!
Benefits of Laser Dentistry
While precision and the option for less invasive treatment are great benefits, laser dentistry also offers:
Faster Recovery Time
Minimal Post-Op Bleeding
Minimal Bacterial Infection
Reduced Chance of Infection
Reduced Need for Stitches
Laser Dentistry Procedures
Laser dentistry is helpful for an abundance of procedures. Different dental lasers can be used to reshape gum tissue, reshape the jawbone, improve teeth whitening procedures, repair worn fillings, and treat cavities.
Laser dentistry procedures can take less time than traditional procedures and may provide patients with a more pleasant dental experience. If you are interested in laser dentistry for one of the qualifying procedures, Dr. Orme can evaluate your oral health and determine whether or not it's a good fit for you.
Schedule Your Appointment Today
Laser dentistry is a great option for patients who would prefer to avoid drilling. At Southwest Dental Care, our laser dentistry option can improve your smile and oral health. To take advantage of more modern dental technology and our comprehensive dental services, give our office a call to schedule your appointment!
---
Categorised in: Cosmetic Dentistry, Dental Technology, Oral Health