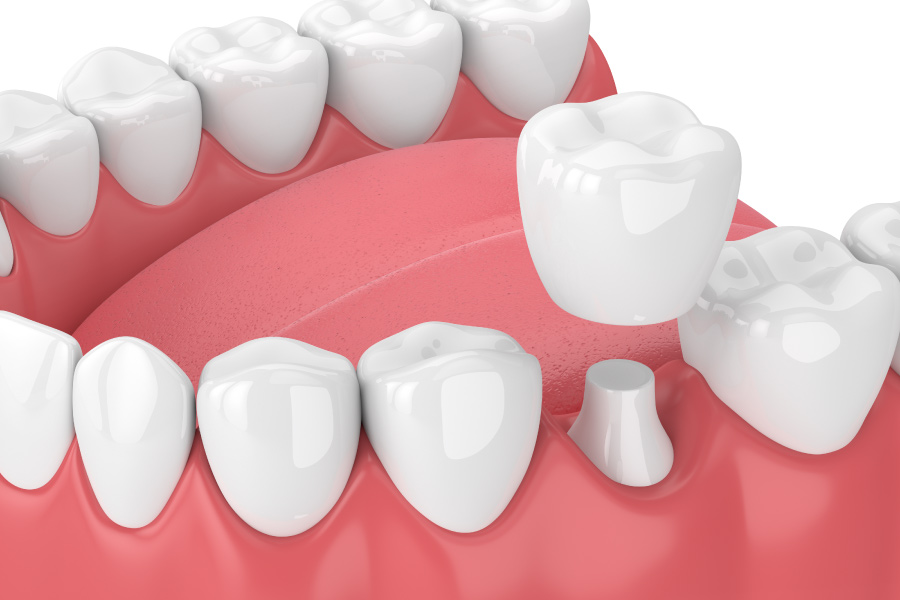 Restoring Your Smile In One Visit
July 31, 2021 6:08 pm
---
At Southwest Dental Care, we can restore your smile in just one visit with same-day CEREC® crowns. In this blog post, we discuss the difference between the traditional crown process and the convenient process at our Jefferson City dental office!
The Traditional Crown Process
With traditional dental crowns, patients have to schedule at least two separate appointments. The first visit involves preparing the tooth for the crown and taking impressions that will be used to design and create the permanent crown. A temporary crown must be placed over the tooth at the end of this appointment because the tooth has already been reshaped and must now be covered by a dental restoration for both aesthetic reasons and to protect the tooth.
Not only is it less convenient for patients to have to schedule an additional follow-up visit to have their temporary crown removed and their permanent crown placed, but patients cannot treat their temporary crowns like they would a permanent dental restoration or a natural tooth. Temporary dental crowns are not designed to hold up the same way that permanent ones are, so patients have to be careful when chewing with temporaries. This can get frustrating quickly, as it's not uncommon for patients to have to wait around two weeks for their follow-up appointment.
Our Superior CEREC Same-Day Dental Crowns
CEREC technology allows patients to receive high-quality dental crowns faster than the traditional process. Our crowns are made of a strong ceramic material and are designed to mimic the natural appearance of teeth.
Before a CEREC crown can be designed, digital impressions are taken, which are quick and comfortable for the patient. A handheld scanner is run over the tooth which instantly captures thousands of high-quality images. These images are used to create a digital replica of the crown, which our on-site milling machine uses to print the crown.
The printing process takes less than half an hour, which is why we are able to place CEREC crowns so soon after taking dental impressions. Appointments where same-day dental crowns are designed, created, and placed take anywhere from one to two hours, depending on the patient's treatment plan. Once the crown is placed, it's a good idea to let it settle for a few days by avoiding very crunchy or sticky foods and chewing with the other side of your mouth. After that, you are free to resume your normal eating habits, as there are no food restrictions that come with dental crowns.
One-Visit Dental Crowns in Jefferson City
Looking for a dental office that provides CEREC same-day dental crowns in Jefferson City? Please contact Southwest Dental Care and we'll be happy to answer any questions or schedule a consultation for you.
---
Categorised in: Cosmetic Dentistry, Restorative Dentistry