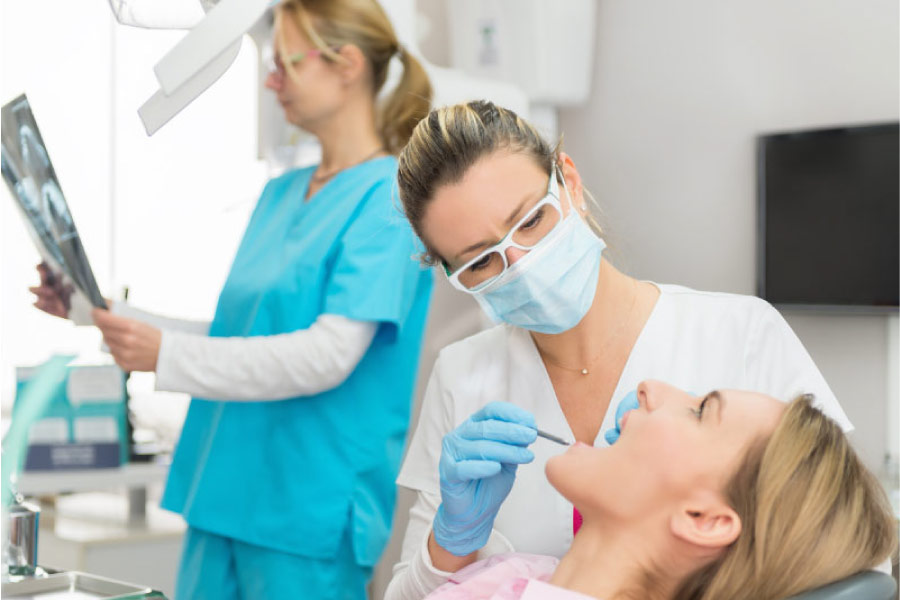 Five Good Reasons to Visit the Dentist Regularly
December 19, 2022 6:53 pm
---
Everyone should see their dentist for preventative cleanings and examinations twice a year, but even still, not everyone comes around to scheduling their dental appointments regularly for a variety of reasons: dental anxiety, hesitations about the expense, or simply because they don't feel like they need to because they don't have any complications with their smile.
Below are five reasons why it's important to visit your dentist regularly.
1. Accurate Preventative Care
Dentists are trained to identify abnormalities even before they're obvious. For example, you may have one or more cavities that are not able to be detected by the naked eye and present no symptoms. Instead of letting the decay from those cavities spread, your dentist could easily treat them with a dental filling. Moreover, your dentist can catch other progressive ailments, like gum disease, in their early stages. Not only is catching ailments early on better for your smile, it's also better for your wallet.
2. Take Advantage of Dental Insurance
If you have dental insurance, it's likely that your plan covers twice-yearly preventative cleanings and examinations. Why let free money go to waste? Maximize your dental benefits and reap the benefits of a healthy smile too! At Southwest Dental Care, we accept most major insurance plans.
3. Maintain a Beautiful Smile
At Southwest Dental Care, we don't only offer preventative and general dental care. We also offer cosmetic and restorative treatments to keep your smile bright, youthful, and functional. We're always exploring new ways to provide top-notch, innovative care to our patients!
4. Prevent Oral Cancer
An oral cancer screening takes just a few minutes to complete and could be a literal lifesaver. If you have a genetic predisposition to oral cancer or heavily use alcohol or tobacco, you should schedule regular oral cancer screenings.
5. Teach Your Kids Healthy Habits
If you're a parent, going to the dentist regularly can model that behavior for your children as they begin their oral healthcare journeys! Southwest Dental Care offers affordable, expert dental care for patients of all ages, so you can conveniently schedule appointments for the whole family.
Affordable Family Dental Care in Jefferson, Missouri
Are you due for a dental appointment? We'd love to take care of your smile! Contact us to learn more about our practice and to schedule an appointment today.
---
Categorised in: Oral Cancer Screening, Oral Health, Oral Hygiene, Preventive Care