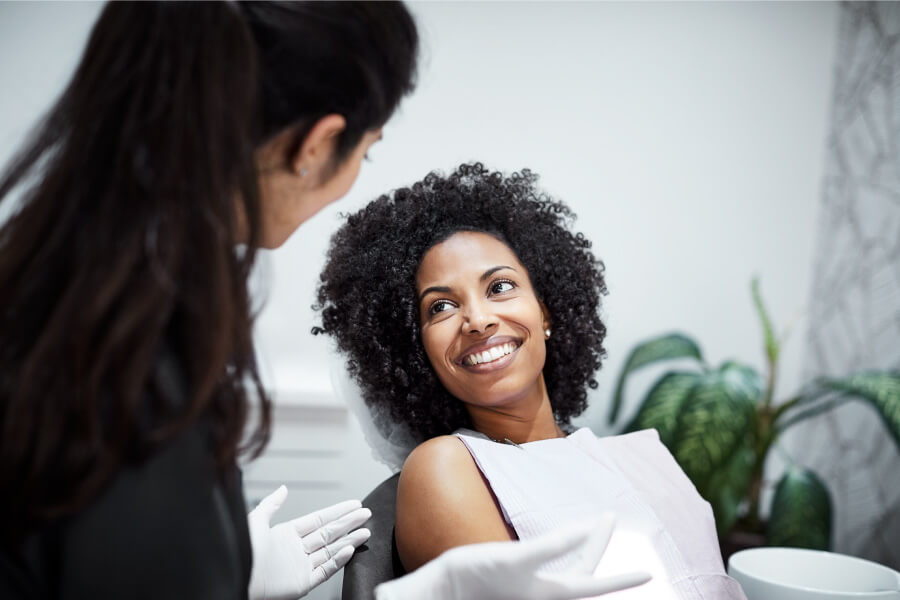 What Is a Deep Cleaning for Teeth?
September 27, 2021 10:41 pm
---
If you haven't seen a dentist in a while, a routine dental cleaning may not be enough for your teeth.
At Southwest Dental Care, we offer deep cleanings for patients who need a bit more professional attention to get their smile clean and healthy. Below, we'll walk through the process of deep cleaning at our Jefferson City dental office.
What Is a Deep Cleaning?
For patients who do not consistently brush and floss their teeth twice a day and/or who do not receive routine professional cleanings, bacterial buildup typically occurs in hard-to-reach-places, such as between the teeth and under the gumline. This buildup, called plaque, hardens into a substance called tartar, which can be difficult to remove without the use of professional dental tools.
During a deep cleaning, your hygienist uses special tools to remove buildup from below the gumline in a process called scaling and root planing. Doing so will improve your breath, reduce your chance of tooth decay, brighten your teeth, and improve the health of your gums.
How Long Does a Deep Cleaning Last?
The answer to this depends on how much tartar buildup you have and the severity of your gum irritation. In some cases, your deep cleaning is divided up over the course of multiple days so your hygienist can carefully remove tartar from every section of your mouth. While it may sound like a daunting process, having a deep cleaning can be immensely restorative for your oral health and help you avoid costly restorative treatments in the future.
Why Get a Deep Cleaning?
Patients with good oral health should see their dentist at least twice a year for a routine cleaning and checkup to prevent dental disease. You may need more frequent cleanings or a deep cleaning if you have an oral infection or gum disease (characterized by swollen, tender, bleeding, or red gums), dry mouth, persistent bad breath, and/or certain medical conditions.
Is a Deep Cleaning Expensive?
The cost of your treatment depends on your individual case. At Southwest Dental Care, we will provide you with a full cost breakdown of your treatment after your initial examination and X-rays so there are no surprises. We also offer various payment options to help make your treatment as affordable as possible.
Affordable Dentistry in Jefferson City, MO
Whether you need a routine cleaning or something a little more tailored, we'd love to take care of your smile. Contact us to schedule an appointment today!
---
Categorised in: Gum Health, Oral Health