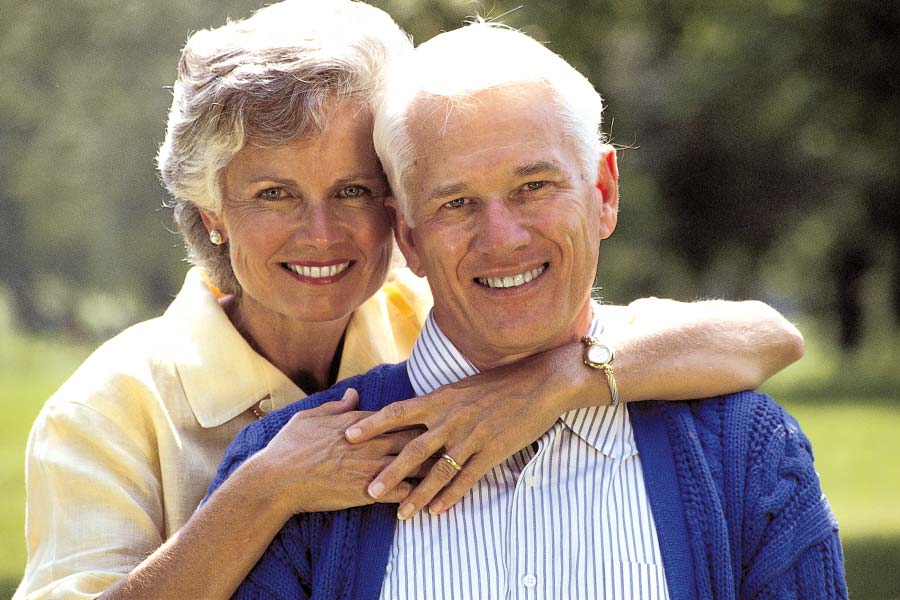 Will Dental Implants Change My Face?
October 24, 2022 5:48 pm
---
Your smile is one of the most central features of your face. If you are missing one or more teeth, it can alter the look and function of your smile. Dental implants can restore your smile to its original functionality, improving the way you chew, communicate, and even look.
Below, we'll take a look at how dental implants can change the look of your face, for the better.
What Are Dental Implants?
First, let's explain what dental implants are. One of the most durable and effective restorative treatments, dental implants are composed of two parts: a titanium rod that goes under the gum line to secure the implant to the jawbone, and the implant itself, which can be a dental crown, bridge, or even full set of dentures depending on how many teeth are being replaced. The dental implant process takes a few months to allow the titanium rod to fuse to the jawbone and secure the implant properly.
Who Is a Good Candidate for Dental Implants?
Dental implants require adequate jaw strength because the titanium rods need to fuse to the jawbone properly. For a patient to qualify for dental implants, they must have sufficient jaw strength or receive a bone graft to strengthen their jaw before receiving implants.
What Happens If I Don't Get Dental Implants?
There's a reason why we have the number of teeth we have in the positions they're in. Each tooth has a specific function in the smile to help you properly break down your food and communicate effectively. Moreover, the more teeth you're missing, the hollower and more sunken in your cheeks will get, giving you an older appearance. Dental implants will alter the look of your face by filling your cheeks out properly and giving you a vibrant, youthful appearance.
Affordable Dental Implants in Jefferson City, MO
If you are missing one or more of your teeth, don't wait to get the smile you deserve! Schedule a dental implant consultation with our experienced staff at Southwest Dental Care to learn more about the dental implant process and decide if it's the right option for you and your budget. We look forward to helping you get the smile of your dreams!
---
Categorised in: Dental Implants, Oral Health, Restorative Dentistry