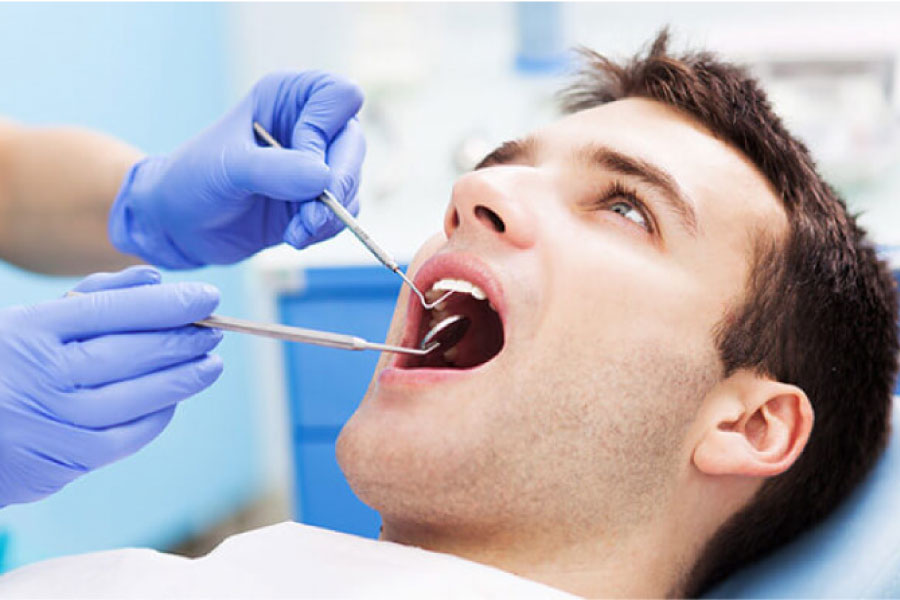 Importance of Oral Cancer Screenings
March 21, 2022 9:30 pm
---
At your next dental checkup, you may want to ask to make sure your dentist performs oral cancer screenings during checkups. If they don't, we recommend asking them to perform one at least once a year, if not at every checkup. Catching signs of cancer early on can have a huge impact on your health!
Why Are Oral Cancer Screenings Important?
Oral cancer screenings are critical because early signs of cancer are so much easier to treat than cancer caught later on. During an oral cancer screening, your dentist will check for any abnormalities inside of your mouth including discoloration, abscesses, bleeding ulcers, and white spots. If they find any abnormalities, they will schedule a biopsy with a trained medical professional to take a closer look at the issue on a cellular level.
Common Risk Factors of Oral Cancer
There are certain factors that will naturally increase your risk of developing oral cancer. Some of the factors include:
Aging
Alcohol Usage
Bad Oral Hygiene Regimens
Frequent Sun Exposure
HPV
Lumps or Hard Spots in Mouth or Throat
Poor Diet
Tobacco Usage
If you feel you have any of the risk factors above, that does not automatically mean you will get oral cancer. However, it does mean you should be more mindful and aware to ensure you are getting regular screenings to check for any signs of cancer.
Schedule Your Biannual Checkup & Oral Cancer Screening
Overdue for a dental screening and checkup? Early detection is critical for oral cancer and can even save your life. At Southwest Dental Care in Jefferson City, MO, we take our patients' oral health very seriously and offer thorough oral cancer screenings for patients to ensure their oral and overall health are in tip-top shape! Please contact our office to schedule your screening and exam. We look forward to taking care of you!
---
Categorised in: Gum Health, Oral Cancer Screening, Preventive Care