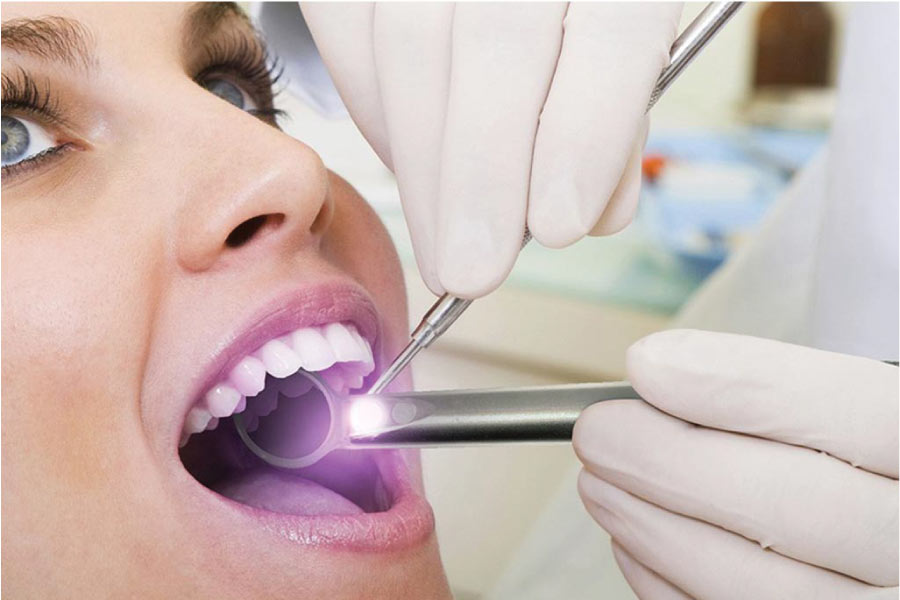 Signs & Symptoms of Oral Cancer
November 15, 2022 10:45 pm
---
Oral cancer is the result of DNA mutations in your lip or mouth cells. These mutations tell the cells to keep growing and dividing, which is what can form a tumor. Over time, mutations can spread. In 2021, the American Cancer Society estimated there would be around 54,000 new cases of oral cancer in 2022. What are the signs and symptoms of oral cancer? Here's what to watch for:
White, Red, or Discolored Patches in Your Mouth
Colored patches are a common symptom of oral cancer. They can be flat, raised, white, red, or even gray. Not every patch is cancerous, but if you notice any, you should visit a dentist as soon as you can.
Lip & Mouth Sores That Don't Heal After Two Weeks
Your lips and mouth can get sores for a lot of reasons, but if they refuse to heal within two weeks, they could be a symptom of cancer.
Numbness & Swelling
If any part of your mouth – including your tongue – gets numb for no clear reason, you should come in for an oral cancer screening. You should also come in if you notice swelling or lumps in your cheeks, neck, or other parts of your mouth.
Loose Teeth
If your teeth become loose for no clear reason (like gum disease), you could have an early stage of oral cancer. Watch for symptoms like difficulty chewing, speaking, or moving your jaw.
Oral Cancer Screenings at Southwest Dental Care in Jefferson City, MO
During an oral cancer screening, Dr. Orme and the team look at your gums, cheeks, tongue, and throat for signs like patches and lumps. Most people should get a screening at least once a year, but if your lifestyle puts you at a higher risk, we may recommend more screenings. If you have questions or want to schedule an appointment, please contact us today!
---
Categorised in: Oral Cancer Screening, Oral Health