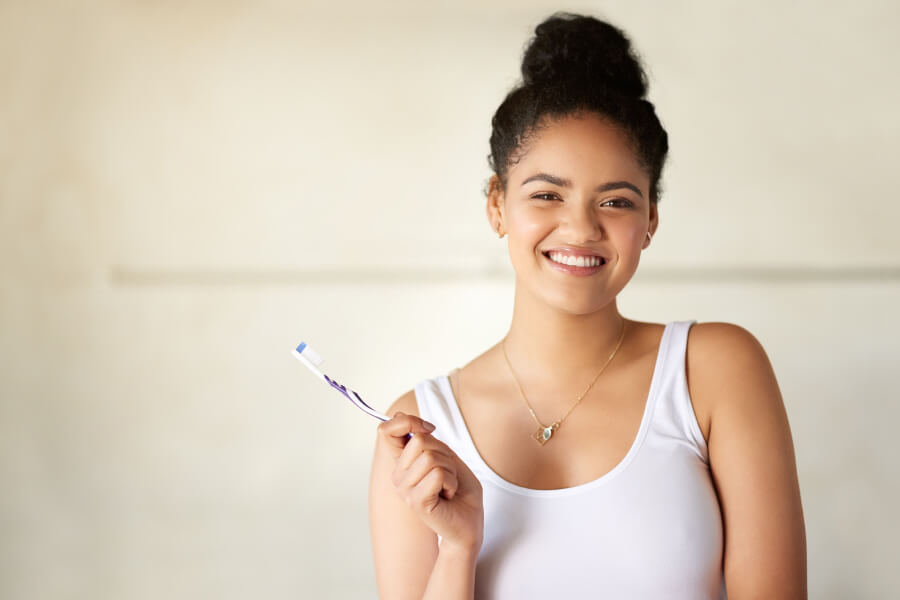 Tips to Have Good Oral Hygiene
March 24, 2021 9:11 pm
---
The key to having a healthy, beautiful smile is maintaining good oral hygiene and consuming a balanced diet. If you take the time to care for your teeth, you'll notice a difference in your oral health and your confidence. Plus, patients who are proud of their smiles end up looking after them more diligently to keep them that way, continuing the cycle.
In this blog post, we discuss some simple oral hygiene tips:
Brush Twice a Day

Brush your twice a day with a soft-bristled toothbrush so you don't damage your enamel or gums, and use fluoride toothpaste to promote strong, healthy enamel. Gently brush for a total of two minutes each time to ensure a thorough clean. If you struggle with brushing, invest in an electric toothbrush with a built-in two-minute timer.

Floss Every Day

Some patients think flossing is an optional step to add to their dental routine. In reality, flossing needs to be done every day. It dislodges bacteria and food particles stuck between your teeth and under your gumline where your toothbrush can't reach.

Visit Us for Preventive Dental Care

Visiting the dentist isn't only for fixing problems and getting cosmetic treatments! Preventive dentistry, or dental care geared toward preventing dental issues, is crucial to maintaining good oral health. Aside from getting a professional teeth cleaning from our expert hygienists, these visits allow us to identify any problem areas so we can start treatment before they become more serious.
Ready to Improve Your Oral Health?
Southwest Dental Care provides comprehensive dental care in Jefferson City, MO. Our knowledgeable team can suggest additional oral care tips at your next appointment. We want to help you have excellent oral health and feel confident in your smile! Contact us today to schedule a visit to our comfortable office.
---
Categorised in: Dental Tips, Oral Hygiene, Preventive Care