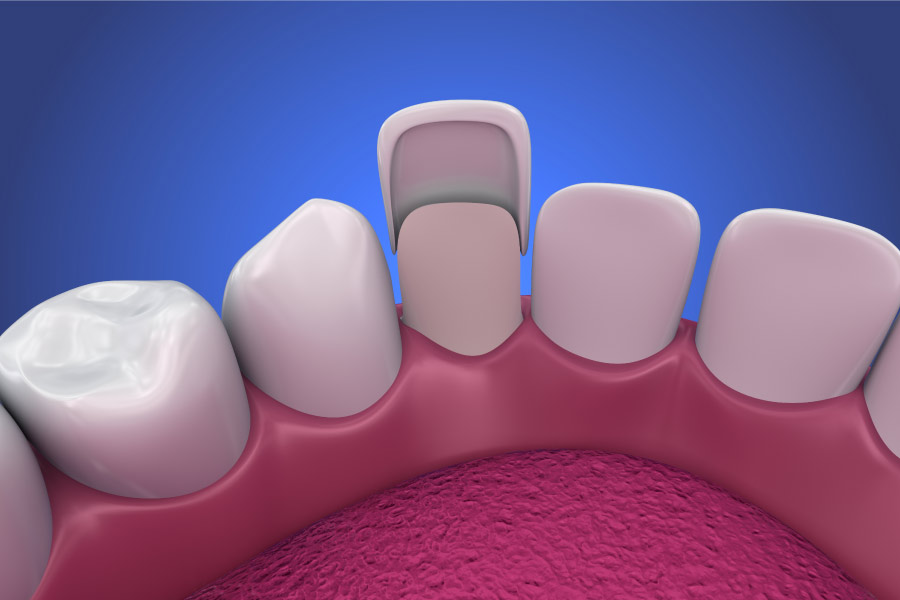 Do Veneers Destroy Your Teeth?
December 14, 2021 6:42 pm
---
If you want to transform your smile, veneers are one of the best ways to do it. This cosmetic treatment covers imperfections like discoloration, gaps, and uniformity issues. What's the process like? Does it destroy your teeth?
What Are Veneers?
Veneers are wafer-thin porcelain shells that cover the front of a tooth. Each veneer is customized, so your smile ends up whiter, more even, and natural-looking. To be eligible, you'll need excellent oral health and relatively straight teeth. Veneers don't fix oral health problems, so we'll need to take care of those issues first.
What's the Dental Veneer Process Like?
When we've determined you're a good candidate, we'll move forward. We'll take impressions and prep your teeth, which involves removing a small amount of your tooth enamel. Why? It allows the veneer to sit flush against your tooth and not stick out. We'll place temporary veneers while your permanent ones are made. After a few weeks, we'll bond the permanent veneers and make any necessary adjustments.
Does the Dental Veneer Process Destroy Your Teeth?
You might be concerned about veneers ruining your teeth, but it's a safe treatment! You can continue maintaining great oral health by brushing, flossing, and seeing a dentist for professional cleanings and exams. Removing a little enamel doesn't destroy a tooth. It changes it, however, which is why veneers are a permanent treatment. If something happens to the veneers, they're replaceable.
Porcelain Veneers at Southwest Dental Care in Jefferson City, MO
If you've always wanted a picture-perfect smile, veneers are an excellent choice. They are more of an investment than other cosmetic procedures, but they're also permanent. Dr. Orme and the team prioritize your oral health, so you can rest assured that veneers won't destroy your teeth. If you have questions or want to book a consultation for veneers, please contact us today!
---
Categorised in: Cosmetic Dentistry, Porcelain Veneers