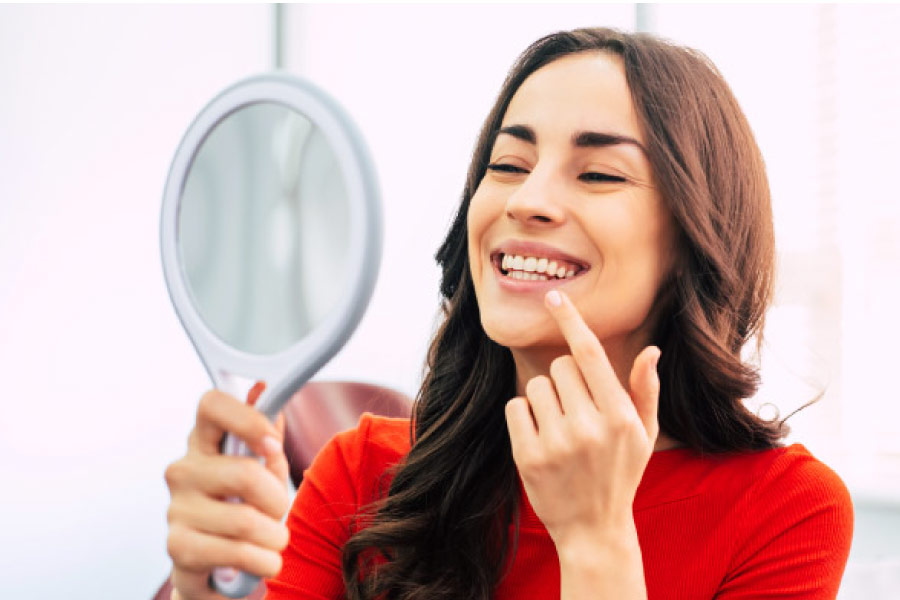 How to Identify & Prevent Gum Disease
June 14, 2023 6:33 pm
---
Many people have some form of gum disease, which is an infection of the gums. When it's not treated, this disease can lead to gum recession, bone loss, and eventually tooth loss! Thankfully, there are many steps you can take to identify symptoms and prevent gum disease.
How to Identify Gum Disease
The first stage of gum disease, known as gingivitis, is the only reversible form of gum disease. While it doesn't always cause noticeable symptoms, many people experience things like:
Red, puffy, and/or sensitive gums
Bleeding when you brush or floss
Persistent bad breath
Receding gums
Because gingivitis may not cause symptoms, it's very important to visit the dentist at least once every six months. We can diagnose gum disease very early. If gingivitis progresses to periodontitis, you can only manage the disease, not reverse it. With proper treatment, you can avoid bone and tooth loss.
How to Prevent Gum Disease
The best treatment is prevention! While gum disease has genetic factors, most people can avoid it by maintaining good oral health, which includes:
Brushing twice a day for two minutes each time
Flossing once a day
Visiting the dentist every six months for professional cleanings and exams
Not smoking or using tobacco
Eating a healthy, varied diet with vegetables, fruit, lean meats, whole grains, and dairy
Treating Gum Disease at Southwest Dental Care in Jefferson City, MO
Gum disease is the number one cause of tooth loss in adults. While we have great tooth replacement options these days, it's always better to keep your own teeth if you can! Preventing and identifying gum disease as early as possible is important. At our office, we're proud to offer preventative services like cleanings and exams, as well as gum disease treatments like deep cleanings. If you have questions or want to schedule an appointment with Dr. Orme, please call or message us today!
---
Categorised in: Gum Health, Oral Health, Oral Hygiene