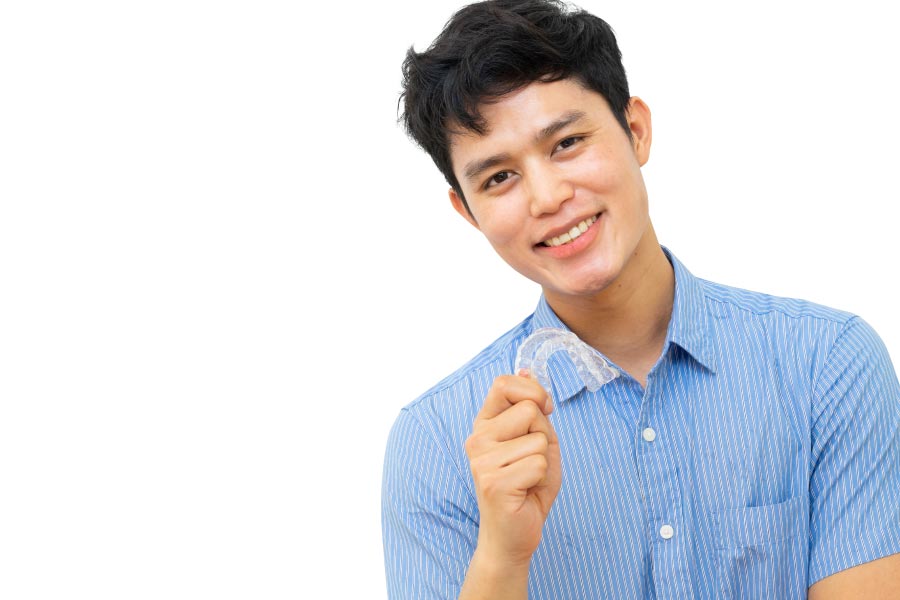 How Long Does Invisalign Take?
July 19, 2023 7:01 pm
---
Overbites, crossbites, and other tooth alignment issues are very common. In the past, metal braces were the only way to get a straight smile, but today there's Invisalign! Invisalign is a very popular brand of clear aligners, which use gentle pressure to move your teeth. How long does Invisalign take?
Invisalign Takes an Average of 12-18 Months
Everyone's case is different, but Invisalign takes about 12-18 months from start to finish. If you have very mild alignment issues and follow your custom treatment plan, it may be done sooner! In general, the more complex the case, the longer Invisalign will take. If your misalignment is especially severe, we may recommend braces as the better option.
Invisalign Should Be Worn 20-22 Hours a Day
If you want your treatment to go as fast as possible, you should wear your aligners 20-22 hours a day. You should only remove them when eating, drinking beverages other than water, and cleaning your teeth. Remember to wear them at night, too! If you forget to wear your aligners as instructed, your teeth will start shifting back. It can happen quickly, so try not to take your aligners out for longer than 1-2 hours.
We'll Get a Clearer Sense of Treatment Time at Your Consultation
Because everyone's alignment issues are different, we can't say how long Invisalign will take until your consultation! Dr. Orme will first examine your teeth and X-rays. If you're a good candidate for Invisalign, we'll create a custom treatment plan with an estimated timeline.
Invisalign at Southwest Dental Care in Jefferson City, MO
Do you want a straight, even smile? Invisalign can make that possible in 12-18 months! Invisalign is also removable and invisible, so many patients prefer it over other orthodontic options. If you're interested in Invisalign or have other questions, please contact us today!
---
Categorised in: Cosmetic Dentistry, Invisalign